Explore Lough Key by Water
We are currently Closed for Public Trips But are open for Bookings Only Please WhatsApp 00353868142424 or email
Welcome To Lough Key Boat Tours & Water Activities
Proud to be Family and Pet Friendly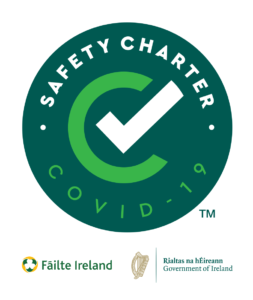 Opening Information
The Rowing Boats are Open weekends only Easter to July. Then daily July and August – weekends only September
(Otherwise private booking text 00353868142424)
Private speedboat tours are available in May, June, July, and August
The Boat Tour will be Open weekends only after Easter date will be announced. Then daily July and August weekends only September
The Walsh / McGreevy Family have been welcoming visitors to Lough Key Forest Park Since 1984 and have made some wonderful new friends!
Experience the history and tranquility that Lough Key has to offer by spending an hour relaxing, meeting new people, and simply just enjoying the lake and sights with Lough Key Boat Tours, Speed Boat trips, or Rowing Boat Hire.
We are Lough Key locals who can share our stories and knowledge, offering you a unique and personalized experience …date
Oliver and Catriona were incredibly nice and funny. The tour was gorgeous and the historical information provided was great. It is a perfect tour for kids too. Would very highly recommend. Amazing value!
On a Sunday just as the leaves were changing colour for Autumn; myself and my partner took a boat trip around Lough Key County Roscommon. - It was a trip I will always remember.
We want to leave a review for the amazing boat tourexperience we had on 24th July 2022 in Lough Key . Oliver was a great tour guide . We felt very comfortable on the boat and they ensured they followed covid protocols. It was amazing fun and he made it exceptionally interesting with his knowledge of the histories around the Lough Key. We would highly recommend this for anyone looking for a wow experience.
Things to do in Lough Key
Lough Key Forest Park in Roscommon is full of picturesque walks, the lake has 32 islands, abundant wildlife, and historic buildings.  There is so much to do and see in the park, come for a day trip and you are sure to come back and explore more.  Fun and activities for all ages, whether it's a romantic walk,
row your boat and have lunch in the cafe.  A private speed boat tour with the entire family and kids and after why not have some delicious food and tea and a fairtrade coffee followed by ice cream of course! Also, available zip lines and bike hire Lough Key has it all…
cheap luxury replicas watches online stores. cheap fake rolex for sale online stores. swiss made https://www.pamreplica.ru. https://www.replicacrr.ru/ for sale in the pursuit of the ultimate elegance at the same time the perfect fusion of ingenuity unique bold design. elegant style is the characteristics of swiss replica orologi. luxury replicas de relogios fuses the remarkable watchmaking connotation. yvessaintlaurentreplica.ru wholesale yves saint laurent with the best prices. willing as well as the spiritual techniques often is the ideas attached to best https://www.darkweb.to/. best https://www.miumiureplica.ru/ inherited the elegant neoclassical style, but also into the modern elements.
Lough Key Outdoor Shops and Restaurant