(Below you will find a sample of some of the history described in the commentary of 'The Trinity Boat Tour')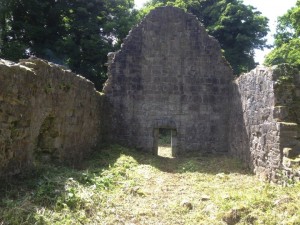 The name Lough key, derives from ce', the druid of nuadha of the silver arm, king of the tuatha de danann who, according to legend, was drowned when the waters of the lake burst forth from the earth.
The area around Lough Key and the nearby town of Boyle, in County Roscommon, have been inhabited for thousands of years.
In the 800-acre park, which surrounds Lough key, ring forts, are perhaps the oldest evidence of habitation. Five ring forts are contained within the park itself and many more can be seen in adjacent fields and woods.
Medieval ruins are scattered among the many tiny islands dotted through Lough Key. The remains of a Franciscan Priory can be seen on Church Island and Castle Island has traces of the once mighty homestead of the Mc Greevy and Mac Dermot Clan.