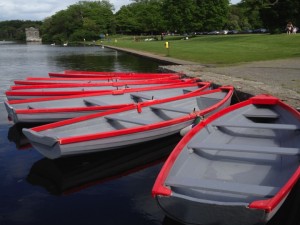 Located at the harbour is a fleet of 18 foot Rowing boats for hourly rental. Also available daily only, are boats with engines 3 and 4 hp (horse power) outboard engines, available for hire at daily rates.
The Castle Island is approximately a 10-minute row from the Rockingham Harbour and a 20-minute row to Trinity Island.
Powerboat
For those who prefer a more exhilarating trip around the lake. Why not take the 5  seater Powerboat with driver/guide?
Booking is essential for this trip, please contact us!
Available in peak season only.